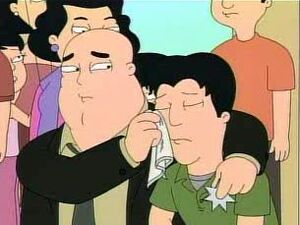 Tim buys a military drone from the Chinese Mafia in "Home Adrone" to turn it into a Chinese New Year parade float to impress his ex-girlfriend. When the Chinese mafia find out its worth millions they plot to steal it back but are foiled by Stan.
Ad blocker interference detected!
Wikia is a free-to-use site that makes money from advertising. We have a modified experience for viewers using ad blockers

Wikia is not accessible if you've made further modifications. Remove the custom ad blocker rule(s) and the page will load as expected.