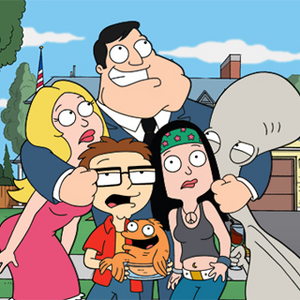 Season 8 is almost upon us American Dad! fans, and we will soon be gifted with more hilarious episodes with our favorite family! Like many great animated comedies, it's hard to predict what will happen because the plot of every episode is so different!
With that in mind, here are our predictions based on the season's episode titles and what we've gathered from other people. Be sure to give your own thoughts and predictions below!
Seems like Hayley and Jeff are going to have some more problems in their relationship. The evil part of me is kind of hoping that they get divorced but that Jeff sticks around the family to annoy Stan.
Since there are a lot of great guest stars coming onto the show, maybe Roger or Steve can get a romantic story in one of the episodes!
There is an episode with "Hayleysitting" in the name, maybe some kind of time travel thing where baby Hayley appears? Or maybe Hayley gets turned into a baby in some weird "Honey, I Shrunk the Kids"-esque accident?
In the last episode when Roger returns to his home planet with a member of the family, we are really hoping that the family member gets in trouble with the alien law and/or ends up getting stuck on the planet.
A lot of things we probably missed, but what do you think will happen/hope to see in the new season? Give your own predictions and let's see who ends up being the most accurate!
---
---