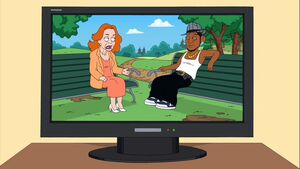 Usher Raymond IV (born October 14, 1978), who performs under the stagename Usher, is an American recording artist and actor.
Usher appears with Katherine Helmond in "Merlot Down Dirty Shame" in The Iconoclasts, a Sundance Channel show. Each episode pairs two "creative visionaries" who discuss their lives, influences, and art. Neither of which Kathrine or Usher understand anything about each other.
Ad blocker interference detected!
Wikia is a free-to-use site that makes money from advertising. We have a modified experience for viewers using ad blockers

Wikia is not accessible if you've made further modifications. Remove the custom ad blocker rule(s) and the page will load as expected.