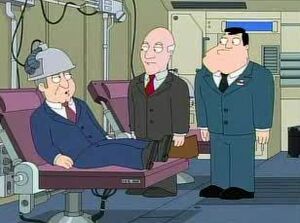 Victor Raider-Wexler (born December 30, 1943) is an American film and television actor. Wexler often plays the role of a lawyer, judge or a doctor such as in Friends, The Michael Richards Show, Judging Amy, Sabrina, the Teenage Witch, The King of Queens, NYPD Blue, Boston Legal and Seinfeld.
Victor provides the voice of Ray in multiple episodes.
Ad blocker interference detected!
Wikia is a free-to-use site that makes money from advertising. We have a modified experience for viewers using ad blockers

Wikia is not accessible if you've made further modifications. Remove the custom ad blocker rule(s) and the page will load as expected.