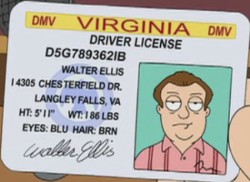 The Smith Family attended Walter Ellis' funeral at the beginning of "Dope & Faith". At the funeral it is obvious that Father Donovan has no idea who Walter is, as he is making the eulogy up from the details on Walter's drivers license.
Ad blocker interference detected!
Wikia is a free-to-use site that makes money from advertising. We have a modified experience for viewers using ad blockers

Wikia is not accessible if you've made further modifications. Remove the custom ad blocker rule(s) and the page will load as expected.